Posted on 8/10/2014 by Ashley Ball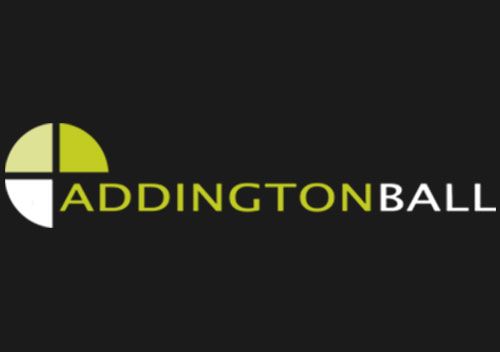 Today saw the publication of the September figures from the Recruitment and Employment Confederation (REC) and KPMG Report on Jobs which provides the most comprehensive guide to the UK labour market. The job market news is again positive and demonstrating continued growth.
The key metrics show a further increase in permanent placements although the rate of growth in these placements has eased to a ten month low. However, the rate of temporary/contract staff billings rose at a strong and accelerated pace in September. The latest expansion was the seventeenth in as many months. Both these increases mean that candidate availability remains tight with marked declines in both permanent and temporary staff and resulting to continued growth in pay, both in terms of permanent salaries and in particular with regards to pay rates for temp/contract workers. Hourly pay rates for temporary/contract workers rose at the fastest pace since November 2007.
Regional and sector variation
Growth of permanent staff placements was broad-based across the four monitored English regions during September. The North saw the strongest increase, while the slowest rise was signalled in London. Growth of temp billings was fastest in the Midlands during September. The South posted the weakest expansion.
Engineering was the most in-demand category for permanent staff during September, as was the case one year previously. The slowest rise in demand was reported for Hotel & Catering workers. Nursing/Medical/Care remained top of the demand for staff 'league table' for short-term roles in September, closely followed by Engineering. The slowest growth was signalled for Executive/Professional roles
Key points:
 Permanent placements rise at slowest rate in ten months
 Growth in starting salaries moderates to four-month low
 Temp pay rises at fastest pace in nearly seven years
Comments:
Kevin Green, REC chief executive, says:
"Once again more people have secured permanent and temporary jobs via recruiters than in the previous month, a sign of the continued strength of the UK's labour market. Hourly pay for people on temporary contracts has risen at the fastest pace for nearly seven years, which shows that employers are bringing in temps and contractors with the skills they need quickly and are willing to pay to do so. The increasing lack of candidates continues to be a worry as shortages spread across more industries. It's not just engineers and IT specialists that recruiters are finding it hard to source – blue collar roles like bricklayers, drivers and electricians are getting harder and harder to fill too."
Bernard Brown, Partner and Head of Business Services at KPMG, comments:
"Buoyancy is back in British businesses, with low and falling unemployment evident today and the promise of lower corporation tax rates, tomorrow. Combine the two and it would be easy to assume that the only curve we will see is an upward one, yet there are still areas of the UK where the signs suggest we are not quite ready to turn the corner. Youth unemployment is, for example, still too high and the next few months will be a critical test of how businesses can help get the new generation of workers onto the employment ladder.
It won't be easy as the latest figures suggest that as many organisations come to the end of their financial year, purse strings have been tightened and recruitment decisions are put off until new budgets are agreed. With permanent placements slowing to a ten month low, perhaps the uncertainty caused by political crises across the globe are beginning to affect decision-makers' confidence.
At the same time wages continue to dominate debate around the strength of the labour market. Starting salaries might look healthy, and are undoubtedly tempting some people to move, but the reality is that employers will soon reach a ceiling beyond which they won't be able to throw more cash around to land the right candidate. It also seems that the incentive for taking on temporary roles is strengthening as pay packets improve, and if the cost of living continues to rise as expected, we may yet see candidates forced to choose between securing financial rewards in short bursts or long-term security. As we enter the tail end of the year, the hope must be that this is a short-term blip, rather than heralding a winter of discontent."
For the full article, click the link – http://ow.ly/CqQTW
Addington Ball specialises in recruiting accountancy & finance and human resources professionals working within FTSE 350 organisations, blue chip businesses, small to medium sized enterprises and firms of accountancy practices.
Ideally located to provide recruitment services across the Midlands and the northern Home Counties Addington Ball covers areas such as Warwickshire, Northamptonshire, Leicestershire, Worcestershire, Oxfordshire, Buckinghamshire, Cambridgeshire and the East and West Midlands.
For a confidential discussion regarding your future staffing requirements or for career advice please get in touch and speak to one of our highly experienced recruiters on 01926 290290.