Posted on 19/11/2015 by Conor Chadwick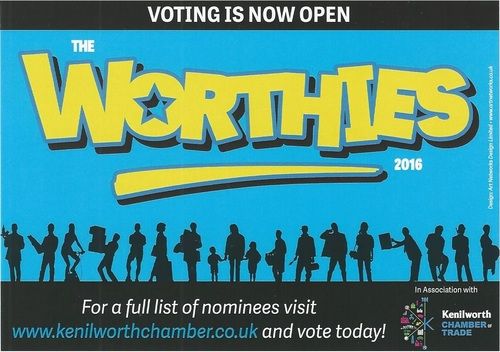 The Kenilwoth based recruitment agency, Addington Ball is thrilled to announce that we have been nominated in two categories in this year's Kenilworth Chamber of Commerce business awards, the Worthies.

Since forming in 2012, Addington Ball has recruited talented finance professionals for businesses throughout the Midlands but we have always helped organisations in the local area. We have worked with a wide spectrum of clients, from global companies, SMEs and Not for Profit organisations in Kenilworth. Furthermore, we have also placed a number of local residents in a variety of roles, from Financial Director to school leaver.
The awards, the Worthies, have been created this year by the Kenilworth Chamber of Commerce to recognise businesses and community stalwarts for their contributions to Kenilworth. As a recruitment agency that operates across the Midlands, it is an honour to be nominated for local awards in our home town.
We are very proud to have been nominated for two awards this year in The Worthies. Not only has Addington Ball Recruitment been nominated for Business of the Year, but one of our directors and Kenilworth resident, Ashley Ball, has been nominated for Business Person of the year.
A brilliant group of businesses, individuals and teams have been nominated, proving that the Worthies 2016 will prove to be a highly competitive awards ceremony. As such any support would be highly appreciated so please click on the link below to vote, and remember that voting closes on the 15th of December.
http://kenilworthchamber.co.uk/survey/kenilworth-worthies-voting-form/