Posted on 18/03/2016 by Conor Chadwick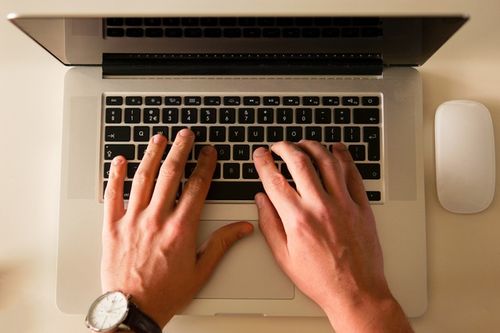 LinkedIn is often seen as being mainly for recruiters and not actually that useful for other industries. Although it is undeniably a great recruitment tool, it does also serve a great purpose for the financial services industry, with that sector accounting for 11.8% of all LinkedIn users (Green Umbrella). That does however mean that there is a lot of competition for a search position when looking for your next position. That is why we have compiled the list of tips below from social media experts, business experts and LinkedIn users that have successfully used the social media site to find their dream job.
Accept invitations from connections you haven't met yet
"Imagine showing up at a networking event and only talking to the people in the room that you already know. It's important to maintain relationships with those currently in our network, but let's start thinking a bit more outside the box. Are you limiting yourself by being so exclusive? Active LinkedIn users are constantly sharing success stories, lessons, and great curated content that could be helping you in your career. Be open to new relationships" – Michaela Alexis on LinkedIn Pulse.
Make sure people can find you
"Don't forget to add your email address and mobile number (or blog, or Twitter handle, or anywhere else you'd like to be found) to the contact information section of your resume. You'd be surprised how many people leave this off!" – The Muse.
Optimise Your Profile
"Having an optimized profile that people can find is key in making the most out of your time on LinkedIn. Here are a few pointers for making it look its best:
Your profile is not an online resume, it is the story of your career. Don't just list the positions you've held, describe your role within the organization and share videos, documents, links, and more to demonstrate the importance of each role.
Treat your summary like gold. Often, users won't scroll past that summary, so this is where your focus needs to be. Your summary should be a description of who you are and what you do. It should capture your personality and how it fits within your career goals. Update it regularly!
Invest in an appropriate headshot. Your profile photo should be warm, friendly, high resolution, and appropriate" - Michaela Alexis on LinkedIn Pulse.
"It's important to optimize your profile for keyword searches so more people can find you. Search for your keywords with LinkedIn's search feature to create a list of keywords that are relevant to you and your business. For example, you may list the word "sales" as one of your keywords because it's one of your areas of expertise. Look at the results to see where you show up and which users are ahead of you. View their profiles and take note of how often they use the keyword and how they've strengthened their profile around that term. If you visit a user's profile, the keyword you searched is highlighted in yellow throughout his or her page. Then go into your own profile and add the keywords strategically. You can include keywords in your summary, job descriptions or headings. Keywords help people see your expertise and find you more easily. They also increase your exposure on the platform" – Lisa Larter on SocialMediaExaminer.
Reach out to recruiters
"The headhunters are out in droves on LinkedIn. Why wait until they find you? Write to them and ask if you can speak to them about your expertise and find out about the searches they are working on. They are on LinkedIn to meet the experts, so let them know about you" – Careerealism.
Use the "Tag" feature to remind yourself how you know people and to enable the possibility of sending group emails
"Hold your cursor over a contact and under the name to the left you'll see the word "Tag." Click on it and you get a pull-down menu where you can add a word like "colleague," "former colleague," "client," or something more explicit like "met at 10.14 conference." This is a good way to keep track of how you developed your contacts. Also if you want to send a message to all the people you met at a conference, perhaps letting them know about a relevant article, you can go to the top of your contacts list and next to the word "Filter by," you'll see a pull-down menu where you can get to the word "Tag" and then pick "met at the 10.14 conference." You'll immediately get a list of the half dozen folks you met there and voila, you can send them all a message" – Susan Adams on Forbes.
Hopefully you found this list helpful and have taken it into account when editing your LinkedIn Profile. If you are currently looking for a job in accountancy or finance in the Midlands or the northern Home Counties, feel free to call us on 01926 290 290 and let us help you find your next role.
Sources:
https://www.linkedin.com/pulse/how-i-landed-my-dream-job-two-weeks-top-5-linkedin-tips-alexis
http://www.forbes.com/sites/susanadams/2014/12/19/five-new-tips-for-using-linkedin-to-find-a-job/#35873d188e0c
https://www.themuse.com/advice/the-31-best-linkedin-profile-tips-for-job-seekers
http://www.careerealism.com/linkedin-finding-perfect-job/
http://www.socialmediaexaminer.com/improve-the-visibility-of-your-linkedin-profile/
http://www.green-umbrella.biz/2015/01/top-tips-transform-linkedin-profile-ninja-marketing-tool/