Posted on 14/04/2016 by Conor Chadwick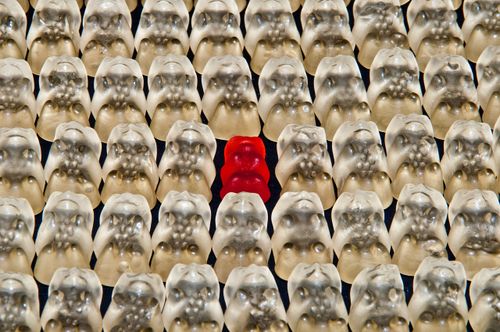 Not our ratio but an interesting statistic nonetheless!
According to a new study, for each successful placement recruiters must wade through 282 potential candidates.
Social Talent and Alexander Mann Solutions partnered to conduct the Global Recruiting Survey, surveying 998 recruiting professionals to find out what they do, how they do it, how they find candidates and how they attract them.
The results show the sheer number of candidates recruiters deal with during an average placement, averaging 282 potential candidates, 79 candidates contacted, 22 candidate responses, six submissions, four interviews and one eventual hire.
"Across our nearly 1,000 respondents, we found that the 'typical' recruiting funnel converts potential candidates to hires at the dismal rate of 0.4%," the report reads.
"The average recruiter needs to find 282 people in order to make one hire. Yet, on average, nearly three-quarters of these are not qualified or suitably relevant for the position. This conversion rate can be massively improved by applying more effective search and engagement tactics."
At Addington Ball we are pleased to say that we have a much better coefficient however this article does provide some insight into the obstacles that are faced by modern day recruiters.
Our recruitment expertise and many years of experience gained throughout a constantly evolving recruitment market enable us to manage all aspects of any recruitment campaign, including high numbers of potential candidates, to a successful conclusion.
It really doesn't have to be this painful and that is why we are here to help!
Original source;
http://www.recruitmentgrapevine.com/article/2016-04-14-candidate-conversion-ratio-revealed?utm_source=eshot&utm_medium=email&utm_campaign=RG-14/04/16