Posted on 31/08/2016 by Johan Rajendra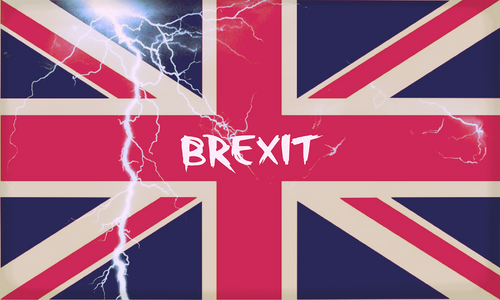 Despite the repercussions of the historic vote being experienced across the UK and many sectors, the job market is one of the few to have not experienced a negative impact. In fact, the job market continued to grow throughout July with 8% more vacancies than 12 months ago (Reed.co.uk).
The growing job market
The latest figures show that 70% of the nation's employment sectors are stronger than they were 12 months' ago, with some growing by up to 47% (Reed.co.uk). Throughout July, the Qualified Accountancy sector showed the fifth best growth, increasing by 22.8% (Reed.co.uk). Despite the initial dip following Brexit, the first four weeks after the vote as a whole showed a 5.4% increase in the number of new jobs posted on job board Adzuna (Adzuna.co.uk).
Increasing salaries
Although stinted by the Brexit vote, salaries throughout June and July continued to increase (REC.uk.com), albeit at a slower rate than in previous months. Throughout July, average weekly earnings for employees in Great Britain rose by 2.3% including bonuses and by 2.2% excluding bonuses compared with a year earlier (Economia.icaew.com). Management Accountants in particular have felt this growth, with the average salary for qualified members increasing to £64,011, a growth of more than twice the national average (Financialdirector.co.uk). CIMA students have also seen an increase in salary over the last few weeks, with the average studier earning 22% higher than the national average, with 55% of CIMA students receiving a bonus for their work (Financialdirector.co.uk).
For the Accounting and Finance sectors
It's a mixed bag for the accounting and finance sectors with one side going strong and the other somewhat faltering. The accountancy side continued to grow, with qualified accountancy sector experiencing the fifth highest amount of growth in the UK. Unlike a number of law firms, banks and other major business, big accountancy firms including Deloitte, PwC, Ernst & Young, KPMG, Grant Thornton, BDO and RSM aren't freezing their graduate hiring, with the Big Four committing to nearly 5,000 graduate jobs for the next intake (Economia.icaew.com). However, the finance sector is struggling by comparison, marking an 8% drop in the number of vacancies (Adzuna.co.uk). Despite this dip however, Addington Ball is not struggling to recruit for accountancy and finance roles, with July marking a record month for us.
Sources:
https://www.reed.co.uk/recruiter/jobindex?CampaignCode=&utm_medium=email&utm_source=nwsltr&utm_campaign=recruiter_email_nwsltr_reed_job_index_july_2016_new_template&utm_content=
https://www.rec.uk.com/news-and-policy/press-releases/permanent-placements-fall-for-first-time-since-september-2013
https://www.rec.uk.com/news-and-policy/press-releases/permanent-placements-fall-at-sharpest-rate-in-over-seven-years
https://www.financialdirector.co.uk/2016/07/27/management-accountant-salaries-growing-at-double-the-national-average/?utm_medium=email&utm_campaign=FD.Weekly_RL.EU.A.U&utm_source=FD.DCM.Editors_Updates
http://economia.icaew.com/news/july-2016/employment-statistics-bright-spot-for-uk-economy
http://economia.icaew.com/news/july-2016/post-eu-ref-graduate-hiring-freeze-wont-affect-big-four
https://www.adzuna.co.uk/blog/wp-content/uploads/2016/08/Adzuna_Jobs_Report_July.pdf