Posted on 20/12/2016 by Johan Rajendra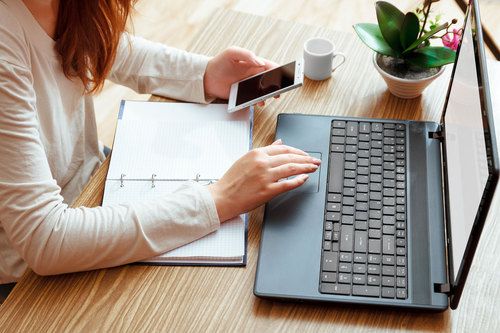 The Markit/REC Report on Jobs
The Markit/REC Report on Jobs provides the most comprehensive guide to the UK labour market. The latest report on jobs is out for November highlighting that permanent placements and temporary billings have both seen stronger growth. The key points being:
Permanent placements growth reaches eight month high as temp billings also rise at faster pace.
Rise in Salaries
Demand for both permanent and temporary candidates at its highest since May
Regionally, the Midlands saw the biggest increase in permanent placement of jobs after the North
Permanent and temporary placements rise solidly
The number of people placed in permanent roles increased for the third running month in October. Businesses don't want to have uncertainty in the market and with the vote for Brexit, it has created a level of certainty allowing businesses to plan around the decision resulting in the investment in more jobs.
Addington Ball has seen this reflected in their business with the number of placements increasing dramatically in the second half of the year and our most successful year since we started since 2012. Addington Ball still has multiple vacancies in accountancy practice and in commerce & industry, so please get in touch to discuss a future career move.
Stronger increase in salaries
Permanent staff starting salaries rose further in October, with the rate of increase picking up to its strongest for five months. The overall message is that the labour market is still showing no signs of post-Brexit downturn.
With salaries increasing in this current market at inflationary rates, moving jobs is also a great way to increase your base salary still further, so if you want salary advice then talk to Addington Ball.
Demand for staff improves
The strong increase in staff appointments was supported by increased vacancies in the latest survey period. Furthermore, demand for both permanent and temporary staff was at the highest since May. With UK unemployment falling to a record 11 year low, the war for talent continues.
With companies in all sectors and all geographies continuing to fight over a decreasing pool of quality candidates it is important that firms engage with the right trusted recruiters. Addington Ball has a network of finance professionals built up from their recruiter's years of experience. So if you have planned requirements in the New Year then call Addington Ball to tap into a deep resource of candidates.
The Midlands
The Midlands saw the second quickest increase in permanent placements at the start of the fourth quarter. It is clear that the Midlands is a booming area for jobs and businesses which will hopefully continue into the New Year 2017, so overall 2016 has been a great year for recruitment in the Midlands.
As specialist financial recruiters in the Midlands, we are best placed in helping you find your dream job or your dream addition to your team, in a prosperous location that is continuously on the rise.
Sources
https://www.rec.uk.com/news-and-policy/press-releases/report-on-jobs-permanent-placements-and-temporary-billings-both-see-stronger-growth
http://www.bbc.co.uk/news/business-37997713
http://www.birminghammail.co.uk/news/midlands-news/booming-west-midlands-businesses-grow-12307705
https://www.ft.com/content/6b45a3ee-95da-11e6-a80e-bcd69f323a8b