Posted on 17/01/2017 by Johan Rajendra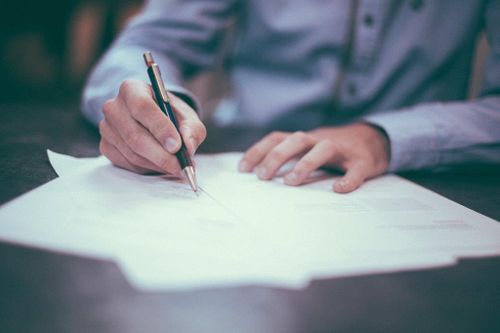 The Markit/REC Report on Jobs provides the most comprehensive guide to the UK labour market. The latest report on jobs is out for December highlighting that permanent placements are now at a ten month high.
The key points being:
Permanent placements across the UK rose for the fifth successive month in December
Average salaries rose for the forty third month in a row
Biggest expansion of placements came from the Midlands
Permanent Placements
Permanent placements across the UK rose for the fifth successive month in December, remaining strong overall in 2016. As the year was coming to a close, both businesses and candidates were keen to complete negotiations before Christmas. Confidence continues to solidify, leading to an increased willingness to make long term permanent investments in the workforce rather than short term, low risk hiring.
Average salaries
The salaries awarded to new placements rose for the forty-third month in a row during December. With unemployment rate at a record low, the jobs market continues to beat expectations as we are seeing more candidates finding jobs each month, and demand for staff growing. Professional employees are especially in demand but with a supply shortage, retention requires being able to offer the higher salaries and benefits that matter to them which has been seen by businesses hiring at a higher average salary.
Midlands
Four out of five regions saw an expansion for permanent placements with the sharpest rise coming from the Midlands. The region is regarded as a healthy booming area for the financial sector, commerce and Industry, with financial employers relocating to the Midlands creating a significant demand for professional employees.
Addington Ball is a specialist recruitment consultancy recruiting at all levels of Accountancy & Finance. Our clients range from FTSE 350 organisations and blue chip businesses too small to medium sized enterprises plus firms of accountancy practices. With candidates looking for a new role in January, feel free to get in touch with Ashley Ball or Richard Davies by calling 01926 290 290. Alternatively, email info@addingtonball.com to discuss any recruitment issues you have in greater detail; client or candidate.
Sources:
https://www.recruitment-international.co.uk/blog/2017/01/growth-of-permanent-placements-picks-up-to-ten-month-high-reveals-rec
http://www.theglobalrecruiter.com/news/permanent-placements-growth-eases-says-report-on-jobs/6963
https://www.robertwalters.co.uk/news/august-2015-city-jobs-index2.html
https://www.rec.uk.com/news-and-policy/press-releases/report-on-jobs-growth-in-permanent-placements-slows-slightly-in-december