Posted on 12/07/2017 by Johan Rajendra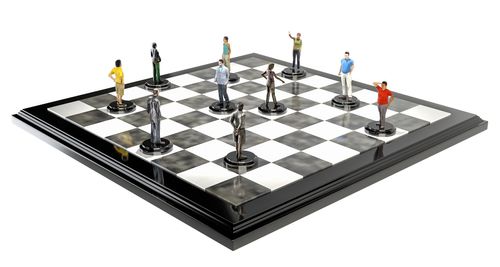 The REC Report on Jobs provides a comprehensive guide to the UK labour market. The latest report on jobs is out highlighting a marked rise in permanent placements during June.
The key points being:
Permanent Placements experiencing exponential growth
Demand for staff holds close to 21-month peak
Salary growth fasted for over a year-and-a-half
Permanent placements:
Permanent Placements continued to rise sharply in June. This has been supported by the UK Employment rate up to 74.9%; the highest figures since records began in 1971 and the unemployment rate falling to its lowest rate since records began in 1975. A valid certification for the UK economy that there is business confidence in a competitive labour market which can be seen with more workers than ever before employed as employers show few signs of worry over the state of the economy.
Leading to an increase for demand for staff:
Demand for staff continued to rise in June, with the rate of growth staying close to May's recent peak as a result of the on-going Brexit negotiations. For example, the demand for accountants has increased recently as organisations protect themselves against economic uncertainty. This is creating great opportunities for candidates with these in-demand skills who are prepared to change jobs.
Resulting in a rise in salaries:
Starting salaries rose at an accelerated rate that was the fastest in 19-months in June. This has been caused as the pool of available candidates continued to shrink markedly in June. While the number of candidates fell at a softer pace than in May meaning that with fewer people looking for jobs, employers had to increase the salaries to secure the talent they needed in a skills short market.
Addington Ball is a leading finance recruiter based in the Midlands specialising in recruiting finance and accountancy professionals. If you are considering a change of scenery or a fresh challenge, search for your next opportunity via our job search page.
And,
Click here to access the full report.