Posted on 15/09/2017 by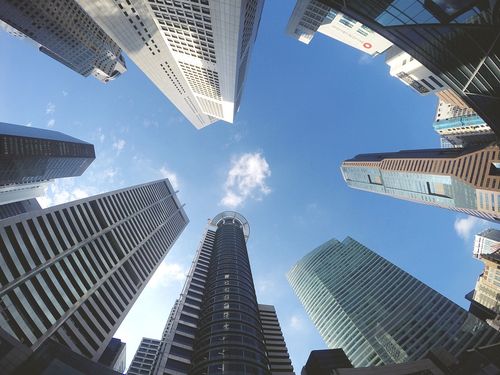 The REC Report on Jobs provides a comprehensive guide to the UK labour market. The latest reports on jobs are out highlighting a marked rise in permanent placements during the summer period.
The key points:
Permanent Placements growth reaches 27-month record
Temporary billings increase at fastest rate for two-and-a-half years
Demand for staff increases at fastest rate since April 2015
Further increases in pay due to candidate availability declining at quicker pace
Permanent Placements
During the month of July, permanent placements increased to the greatest extent for the first time in 27 months. This has been supported by the lowest unemployment rate since 1973 at 4.4%. To lead on, August witnessed permanent placements continuing to rise sharply. This emphasises that business confidence remains high in the competitive labour market as more people in the UK are employed than ever before. As a result employers are showing no signs of worry in the UK economy. This is reinforced by temporary placements increasing at the fastest rate for 2 and-a-half years.
Robust Demand for Staff
The growth of demand for staff reached its highest rate since 2015 which is hand in hand with staff vacancies rising at the quickest rate for 28 months. During July, demand for staff rose at a joint-strongest pace for 23 months. As a result, starting salaries accelerated to its quickest rate of pay for 22 months so firms can employ the skills they require within a declining pool of candidates. This is vital because businesses can only grow if they have access to the people and the skills they require. Therefore, there are clear opportunities to earn more money by moving jobs.
Accounting and Finance within the Midlands
The steepest increase in vacancies was seen within the accounting and financial industry. As a consequence, the availability of candidates continues to drop sharply but within July through into August, it was at its quickest pace for nearly a year. This is important because the growth of placements was strongest within the Midlands. Therefore, businesses are attempting to recruit from within a smaller and deteriorating pool of candidates.
In summary, the report suggests that there are great opportunities for candidates looking to move jobs in the current UK labour market but on the other side of the coin, employers face continued challenges times as candidate supply can't meet the demand.
Employers are increasingly turning to specialist recruiter Addington Ball to enhance their options, as Addington Ball has an established and highly developed network of financial professionals operating in the Midlands region. If your business is not getting the appropriate calibre of candidate, then call Addington Ball on 01926 290290 for a confidential conversation about your requirements.
Addington Ball is a leading finance recruiter based in the Midlands specialising in the recruitment of finance and accountancy professionals. If you are considering a change of scenery or a fresh challenge, search for your next opportunity via our job search page.