Posted on 10/10/2017 by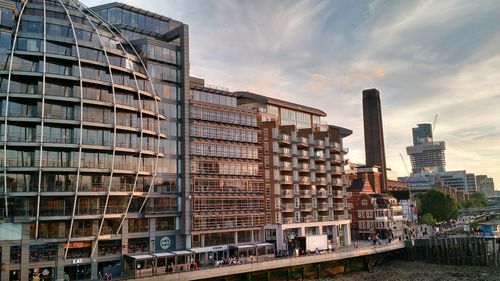 The REC Report on Jobs provides a comprehensive guide to the UK labour market. The latest reports on jobs are out highlighting a diminutive rise in permanent placements during the September period.
The key points being:
Permanent placements rise at weakest pace for five months...
...while growth in temp billings also moderates slightly
Candidate shortages continue to drive up pay rates
Permanent Placements
During the month of September, permanent placements did rise but at the slowest pace witnessed for 5 months. However, the rate of growth was still very apparent which is backed up by the unemployment rate falling even further to 4.3%. This continues to demonstrate that business confidence is high within the labour market as more people than ever before are employed. As a result employers still continue to show no worries about the UK economy which is reinforced by temporary placements continuing to rise even when temporary placements increased at a fastest rate for 2 and-a-half years during the summer period.
Steep Increase in Demand for Staff
The growth of demand for staff continued to surge with the rate for growth for staff only slightly down on the recent 28 month peak within the summer period. This is important because the availability of permanent candidates dropped rapidly at its quickest pace for 4 months while temporary candidates fell at a historically marked pace. To lead on, the number of job vacancies continued to rise sharply during September. As a consequence, starting salaries accelerated to a 22 month high because businesses are employing from a declining pool of candidates, therefore businesses can only grow if they have access to the people and skills they require. This demonstrates the clear opportunities to earn more money by moving jobs.
Accounting and Finance within the Midlands
The Midlands witnessed the strongest growth in permanent placements in comparison to any other region. This is important because accounting/finance was the most sought-after business sector for permanent staff in September. This proves that businesses are finding it difficult to fill vacancies with candidate availability declining for the past 4 years as well as employment rate being at a record high. Consequently, businesses continue to recruit from within a deteriorating pool of candidates.
In summary, the report suggests that there still remains a great opportunity for candidates looking to move jobs in the current UK labour market but on the other hand, employers face continuing challenges times as candidate supply can't meet the demand.
Employers are increasingly turning to specialist recruiter Addington Ball to enhance their options, as Addington Ball has an established and highly developed network of financial professionals operating in the Midlands region. If your business is not getting the appropriate calibre of candidate, then call Addington Ball on 01926 290290 for a confidential conversation about your requirements.
Addington Ball is a leading finance recruiter based in the Midlands specialising in the recruitment of finance and accountancy professionals. If you are considering a change of scenery or a fresh challenge, search for your next opportunity via our job search page.