Posted on 19/12/2017 by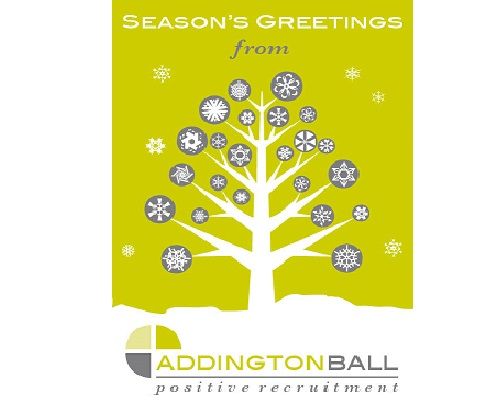 A big thank you to our clients and candidates for another year of excitement and cheer. It has been a pleasure to have been able to support you with all your needs throughout 2017.
We hope you all have a very joyful Christmas and a happy, healthy New Year. We can't wait to be working with you in 2018 and what an exciting year it looks set to be. We have great sporting events such as the Football World Cup and Winter Olympic Games, as well as another Royal Wedding to celebrate.
Furthermore, the labour market is continuing to surge with unemployment the lowest on record since 1975 along with starting wages higher than ever before. There has never been a better time to enhance your career!
We have great opportunities for you on our 'job search' page where you can continue to browse and apply for any openings throughout the New Year break. Additionally, you can send us your CV at any time, so we can support you in your job search for 2018.
The Addington Ball recruitment team will not be working over the festive period closing our office on Thursday 21st December 2017 and reopening Tuesday 2nd January 2018. However, we will always be accessible by email and telephone with our out of hour's service over the holidays so feel free to contact us whenever, and our team will respond as soon as possible.
Ashley Ball – 01926 290116 or ashleyball@addingtonball.com
Richard Davies – 01926 290117 or richarddavies@addingtonball.com
Lastly, you can keep up to date with our Twitter and Linkedin pages with accountancy and local business news content as well as our monthly REC Job Report Blog throughout the New Year.
Wishing you all a very Merry Christmas and a Happy New Year!
Season's Greetings,
Addington Ball Recruitment Ltd