Posted on 14/05/2018 by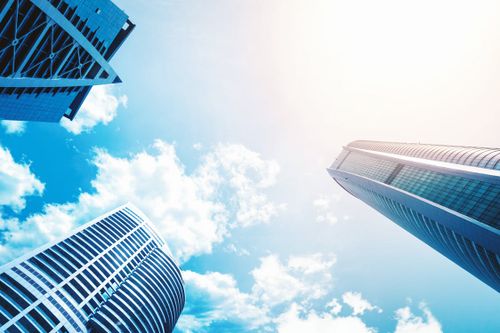 The REC Report on Jobs provides a comprehensive guide to the UK labour market. The April report on jobs highlights permanent placements continuously rising in line with candidate availability ever-decreasing.
Key Points:
Softer rise in perm placements contrasts with steeper increase in temp billings
Growth of demand for staff picks up for first time in nine months
Steeper decline in overall candidate availability leads to sharper rises in pay
Permanent Placements
The number of candidates placed into permanent placements continued to rise in April. However, after March had seen the fastest rate of growth for well over two years, April witnessed the rate of expansion at the softest rate seen so far this year. In contrast, growth of temporary billings picked up from March's 13-month low. This suggests business confidence is still as strong as ever with more people in work than ever before. This is supported by the lowest unemployment rate since 1973 at 4.2%; which is still falling.
Demand for Staff
The growth of demand for staff strengthened at the fastest rate for nine months for both permanent and temporary placements. Candidate availability declined at a steeper rate in comparison to March. The rate of deterioration was in fact at a five-month record. Conversely, job vacancies increased to a three-month high for both permanent and temporary placements. Therefore, the issue remains; businesses are struggling to hire from an ever-deteriorating pool of candidates for their vacancies because of the shortage in candidate availability and ever-increasing job vacancies. As a result, there was a sharp increase in starting salaries, so businesses can/have to offer higher salaries to draw candidates away from their current employers. This is supported by the fact temporary placement starting salaries rose to the greatest extent for two years. With a deteriorating pool of candidates, businesses continue to spend to attract the right candidates for vacancies they desperately need to fill, however it's more than just pay for candidates but also about providing progression opportunities and a positive workplace culture.
Accounting and Finance within the Midlands
The Midlands registered the strongest rise in permanent placements in comparison to all other regions. Likewise, temporary billings in the Midlands recorded a strong increase in placements during April. To lead on, the accounting and finance sector witnessed an increase in the rate of staff vacancies which in turn signifies demand for staff is remaining strong. This continues to highlight the issues for businesses because more candidates than ever before are entering employment and with a deteriorating pool of candidates and vacancies ever-increasing, businesses are struggling to hire the skills to enhance their business.
In summary, the report highlights the clear opportunities for candidates looking to move jobs. This is because employers are paying more to attract the right candidates, however it's also important to candidates about the progression within the business and the positive workplace culture. Therefore, businesses are facing a big challenge in not only recruiting the right candidates but maintaining their existing workforce as candidate supply can't meet the demand. So, by engaging with established recruiters provides access to a talent pool that is not widely available. As a result, businesses are making their vacancies as attractive as possible to entice the skills and talent into their business.
Employers are increasingly turning to specialist recruiter Addington Ball to enhance their options, as Addington Ball has an established and highly developed network of financial professionals operating in the Midlands region. If your business is not getting the appropriate calibre of candidate, then call Addington Ball on 01926 290290 for a confidential conversation about your requirements.
Addington Ball is a leading finance recruiter based in the Midlands specialising in the recruitment of finance and accountancy professionals. If you are considering a change of scenery or a fresh challenge, search for your next opportunity via our job search page.