Posted on 12/09/2018 by Krishna Patel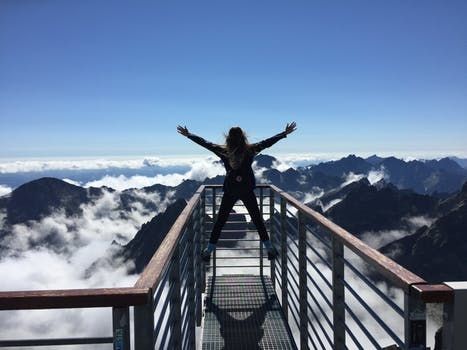 How people define career success?
Career success is down to perspective, but what is it that people use to measure or define it? What is it that people look for when making career shaping decisions? And how does this effect the recruitment process?
According to the latest research conducted by CV library; 'twice as many professionals believe that enjoying their jobs (83.6%) is a better measure of career success, than having a high salary (42.4%).' In a world where issues such as work life balance and mental wellbeing are becoming more and more recognised and pursued, it is positive that workers are looking to find an enjoyable role.
However, 'Despite this, over one in four (28.4%) believe that their career success is defined by how others see their achievements.' Unfortunately this can very easily take away from ones' own sense of enjoyment and accomplishments. Which could in turn affect whether workers believe they have achieved career success; '79% said that career success is important to them' but 'the majority (64.1%) of UK workers felt that they hadn't achieved career success yet'.
The article on CV Library's finding, released by OnRec, also stated that '46.2% of under 18s and 37% of 18-24 year olds said that you should have achieved career success by the time you're 25. That's compared to just 2.6% and 5.6% of those aged under 24 choosing the age of 40, respectively'. This may not be as unrealistic as it sounds, especially if the most popular measure of success is enjoying what you do.
Key Findings Summary:
'Workers were asked to share how they measure career success, the top five responses include:
Enjoying what you do – 83.6%
Being proud of what you've achieved – 73.8%
Doing a job that makes a real difference to people's lives – 57.1%
Working for a company you love – 54.2%
Earning a high salary – 42.4%'
What does this mean for the recruitment process and recruitment agencies?
Recruitment agencies are here to match candidates to clients; match personality and skill to a culture and role. From the findings it is clear that the company people work for plays a big role in how they view their success: 54.2% agreed that the company they work for directly affect their measure of career success. But also, being proud of what you've achieved is something that can be encouraged by the company through the culture they create for employees.
Recruitment and selection is a complex process, the basics such as necessary qualifications and experience can be difficult to find. However, even when that is secured it takes careful analysis of the candidates and job roles to pair them together. So it may not always be the quickest or easiest of journeys, but it is one that will hopefully have a success fulfilling end.
Read the full article here:
http://www.onrec.com/news/statistics-and-trends/brits-reveal-job-satisfaction-is-far-more-important-than-salary