Posted on 12/10/2018 by Krishna Patel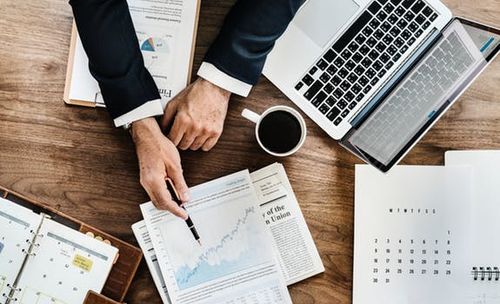 The REC job report for September 2018 is out now with its monthly updates on the job market.
Key Points:
Starting salaries rise sharply amid steep reduction in candidate supply
Permanent placements expand at slightly weaker pace
Vacancy growth softens to near two-year low, but remains strong
Placement rates and staff demands
Even though the rate at which it increases has slowed down, permanent placements continued to rise. 'In contrast, temp billings expanded at a slightly quicker pace compared to August.' Growth within both categories is still sharp in comparison to previously recorded data.
There were continued struggles in finding suitable candidates for permanent and temporary roles. Staff availability still remained low within the context of historical statistics but had eased since August. 'Temp labour supply also fell sharply, with the latest drop the fastest for ten months.'
With the demand for staff persisting, as job vacancies rise, 'starting salaries for people placed into permanent jobs increased at the quickest pace since April 2015 during September.' This need for staff was also reflected in temp roles as hourly wages also rose, at a faster rate than during August.
Regional and sector distinctions
For permanent placements, London saw the quickest increase among the four monitored regions and the Midlands registered the least growth. In contrast, the Midlands saw the strongest rise in temp billings, and South England registering the least.
'Private sector roles continued to register a stronger rise than public sector vacancies in the latest survey period.' Temporary roles within the private sector saw the quickest expansion whilst the slowest was registered for permanent roles within the public sector.
All ten sectors within the survey registered high volumes of vacancies, but remaining as the most 'in-demand' for permanent placements was IT and Computing. 'Retail noted the softest increase in permanent staff vacancies.' Demand rose in all sectors for temp placements too, with Nursing/Medical/Care facing the largest of increases and Construction with the smallest.
Neil Carberry, Chief Executive at the REC says:
"UK businesses are resilient, but they're struggling to find the people they need to drive growth and opportunity. Recruiters' specialist skills help to address this, but with Brexit looming a comprehensive mobility deal with the EU will be needed to underpin prosperity. Higher skills investment, driven by a reformed apprenticeship levy, will also be essential.
"An effective approach to post-Brexit immigration must acknowledge that there is unmet need for roles of all sorts - not just those filled by the very highest earners. Keeping deliveries going, patients being treated and goods on the shelves means an open approach to workers from elsewhere. Businesses understand the need for control - but this is not in conflict with openness to those who come to contribute."
Read the full article here:
https://www.rec.uk.com/news-and-policy/press-releases/starting-salaries-rise-at-fastest-rate-since-april-2015,-as-candidate-availability-drops-further