Posted on 23/11/2018 by Krishna Patel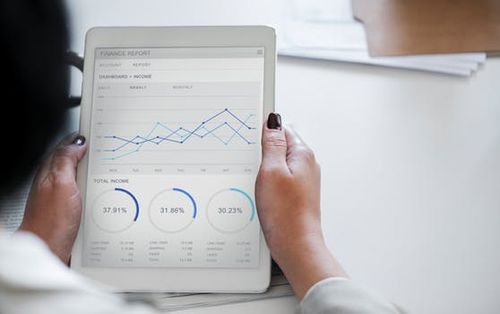 The October 2018 job market report was put together by REC UK and KPMG, and it outlines the current situations that labour market is facing.
Key Points:
Steeper increases in both permanent placements and temp billings
Starting salary inflation close to September's recent high
Steeper decline in candidate supply
Placement rates and staff demands
The volume of which permanent placements have been filled increased at an 'accelerated rate' in the UK, during the month of October. This increase being the 'second -fastest since March'. Temporary staffing has continued to grow at the quickest rate since May. Demand for staff rose only mildly, but put in historical context, it was still a sharp increase.
'Starting salaries continued to rise sharply in October, with the rate of inflation holding close to September's 41-month record.' Although, the growth for temporary placements has slowed down the most since March, there was still an increase in hourly rates. The availability of candidates saw the most rapid decline in nine months, whilst 'the supply of both permanent workers and temporary staff fell at steeper rates compared to September.'
Regional and sector distinctions
South of England led the monitored regions which all saw an increase 'in permanent placements'. In regard to temporary billings, the Midlands registered the 'quickest increase' amongst the 'high rates of growth' of all the monitored regions experienced.
'Demand for staff continued to increase at a quicker pace across the private sector compared to the public sector during October.' Both temporary and permanent vacancies continued to rise at sharp rates in the private sector, albeit softer rates than the previous months. Within the public sector, 'demand for permanent staff increased at a faster pace' but temporary vacancies rose at a softer pace.
There are ten monitored industries in the survey, and 'IT & Computing and Engineering registered the steepest increases in demand' for permanent placements. Construction, on the other hand, saw the slowest rise in permanent vacancies. Topping the rankings for temporary demand was Nursing/Medical/Care.
Neil Carberry, Chief Executive at the REC says:
"Skills shortages are a long-standing feature of our economy. They affect the ability of employers to grow and create jobs. That we have shortages in key skilled roles like IT, engineering and health is a sign that the right training and support is not in place for people to progress into these jobs from lower skilled work.
"While firms spend a lot every year on training, this mismatch persists. It's time for businesses and government to work together to address it. Renewed investment from firms must be partnered with openness from Government to doing things differently, starting with the reform the Apprenticeship levy needs, turning it into a skills levy that supports all workers to have access to the training they need."
"A new partnership is also necessary in our NHS. As we head towards winter we are once again seeing potential shortages of nursing, medical and social care staff. Working with recruiters to address this should be a Government policy priority - without access to agency workers key front line services could be put under threat."
Commenting on latest survey results, James Stewart, Vice Chair at KPMG, said:
"Whilst Brexit may be dampening overall business investment, firms continue to hire new staff at near record rates. With the jobs market so heated, businesses across the country, of all types, are struggling to find work ready staff. Particular pinch points include IT, engineering, nursing and care staff. Some clients tell us they are seeing the worst period of staff availability for 20 years. A four-decade low in unemployment and a dwindling supply of EU workers means good candidates are at a premium. Consequently, we're seeing wages pushed upwards and a trend of canny workers job hopping to secure a pay rise rather than remaining loyal to their existing employers."
Read the full article here:
https://www.rec.uk.com/news-and-policy/press-releases/staff-appointments-rise-at-faster-rate-in-october