Posted on 14/12/2018 by Krishna Patel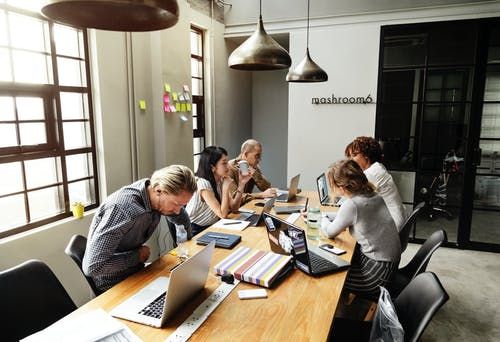 The new REC job report may say 'vacancy growth edges down to 25-month low', but there are still many placements to fill.
Key points:
Softer increases in permanent placements and temp billings
Vacancy growth edges down to 25-month low
Temp pay rises at fastest rate since July 2007
Placement rates and staff demands
Both temporary and permanent placement have experienced softer rates of growth through November. Temporary billings were at joint-weakest rate in just over two years, and permanent appointments at the second lowest since October 2017. Though, within historical context, vacancies are still at significantly high levels, the rate of expansion has softened to the highest degree in over two years.
Availability of staff rapidly declined in November, continuing the trend, although the pace has slowed down the most since March. With this lack of workforce availability and the competition to recruit the right talent getting even tougher, pay for both temporary and permanent staff has continued to rise. Temporary wages rose at the quickest since 2007.
Regional and sector distinctions
Three of four monitored regions in England registered sharp increases in permanent placements, whilst the North of England only experienced modest expansion. On the other hand, it was the Midlands with the quickest growth rates in temporary billings, and every other region has relatively softer expansions.
Demand for staff in both public and private sectors has risen, the strongest increase being vacancies for temporary private sector staff. Within the public sector, need for permanent staff grew relatively little, whilst demand for short term vacancies expanded significantly.
All ten noted staffing categories saw an increase in vacancies, executive/professional registering the softest rise and blue collar with the steepest. IT & Computing, once again, saw took the lead for expansion in demand for permanent workers, followed by Engineering.
Recruitment & Employment Confederation chief executive Neil Carberry said:
"Today's report backs up what recruiters across the country are saying to us. High employment rates and a lack of willingness to change employer in this uncertain climate means fewer people are looking for jobs – despite rising pay and jobs being available.
"After a long run of strong performance, it seems that employers are getting more nervous as well. Although permanent and temporary placements continued to increase, the pace of growth has slowed since earlier in the autumn.
"Recruiters across the country are working hard to fill gaps in our labour market but in the run-up to Christmas, sectors like hospitality and warehousing are facing particular challenges as they ramp up to the festive season. More clarity on the future path of Brexit and immigration will underpin business and consumer confidence, ensuring the UK's jobs performance remains strong."
Commenting on the latest survey results, James Stewart, Vice Chair at KPMG, said:
"Despite the uncertainty around Brexit, companies are still recruiting. It's very much a candidates market at the moment and demand for workers is driving a sharp increase in starting salaries. It's been getting harder and harder for firms to find good staff and with UK immigration policy likely to tighten, this trend isn't going to get any easier.
"Concerns about a no deal Brexit are putting a handbrake on the supply of candidates as the value of job security and stability shoot up people's personal agendas. However, candidates who are prepared to take a chance and job hop can often bag a pay rise as a result. This is especially apparent in sectors like IT, engineering, hospitality and finance where quality candidates now come at a sizable premium.
"Such high and sustained levels of employment are relatively new territory for the UK and put us in an elite international group. along with the US, Germany and Japan where greater automation is already the norm. Will we see a move to greater automation in the UK?"
Read the full article here:
https://www.rec.uk.com/news-and-policy/press-releases/november-sees-weaker-growth-in-staff-appointments