Posted on 22/02/2019 by Krishna Patel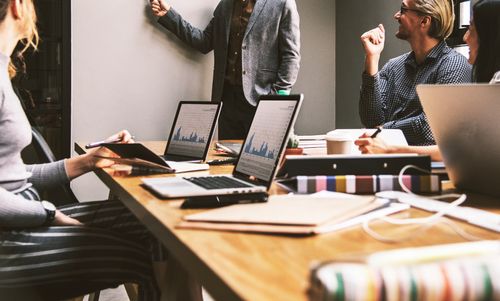 The January REC report is out, and it highlights the changes in trends happening in the labour market right now.
Key Findings:
Permanent placements fall for first time in two-and-a-half-years
Vacancy growth edges down to 27-month low
Sharper fall in candidate availability leads to further increases in starting pay
Placements rates and staff demands:
January saw the first drop in permanent staff placements, in over two years, reflecting the continuing fall in candidate availability and concerns over Brexit. On the other hand, temporary placements continued to rise, albeit at the joint-slowest pace in almost six years. Demand for staff persisted at a softer but still significant rate during January, however the number of recorded vacancies increased at the slowest rate in 27 months.
Availability of staff, to fill these new vacancies, has further declined rapidly in the previous month. Concerns over Brexit from candidates, and the already high employment rate, has resulted in the shrinking of labour supply. With the number of vacancies still rising, despite the lack of available workforce, starting pay continued to surge rapidly, this is for both temp wages and perm salaries.
Regional and sector distinctions:
Apart from South of England, which noted small amounts of growth, the rest of the regions saw a decline in filling of perm roles. Temp billings weakened in London and the North of England, but grew in the South of England and the Midlands. The public sector saw a fall in demand for staff whilst the private sector recorded a rise in demand, although it was softer than in previous months.
Accounting/Financial, Engineering and IT/Computing, saw the biggest increase in job vacancies for permanent staff, with Retail being the only sector to record lower numbers of permanent job vacancies. Hotel/Catering, followed by Nursing/Medical/Care, registered the highest demand for temporary workers. Expansion was seen in all the other job sectors too, except from Retail again.
Neil Carberry, Recruitment & Employment Confederation chief executive, said:
"This is the first month since July 2016 where permanent placement numbers have dropped, with weaker – but still positive – performance for temporary roles, and the lowest rate of vacancy growth for over two years. But we should be careful not to overreact – employment rates are high, and the performance of our labour market overall is still strong. We also know that key sectors such as accounting, engineering and IT are facing shortages.
"That said, the survey results are a sharp reminder to politicians in Westminster and in Brussels of the need to provide businesses with clarity about the path ahead, so they can invest with confidence.
"In the public sector, the NHS continues to find it particularly difficult to find care workers and nurses – the effects of which are being felt by patients and overworked existing staff. Along with other sector shortages, this again emphasises the need for pragmatism on immigration and a clear post-Brexit transition period."
Commenting on the latest survey results, James Stewart, Vice Chair at KPMG, said:
"With Brexit just days away now, it's definitely a nervous time for recruiters. January marked the first fall in permanent staff appointments since the referendum and we've seen a sharp decline in the number of candidates entering the jobs market. This is pushing up starting salaries at historically strong rates.
"Both employers and employees are in 'wait and see mode' now and there is little reason to believe the brakes will come off the jobs market before we find out what sort of Brexit the UK is about to experience.
"The majority of sectors across the UK economy are now more cautious, and hiring more slowly than they were 12 months ago. Indeed, the retail sector is actually shedding permanent staff.
"Nationally the number of permanent staff appointments has fallen considerably in the North region, Midlands region and London. The exception is the Southern region where the number of permanent staff appointments continues to grow, albeit more slowly."
Read the article here:
https://www.rec.uk.com/news-and-policy/press-releases/permanent-staff-appointments-decline-at-start-of-2019-amid-uncertain-outlook