Posted on 2/04/2019 by Krishna Patel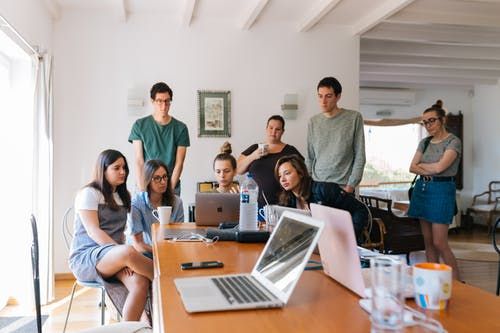 The job report outlined February's continuation of the positive employment trends, although almost muted in comparison to previous months.
Key Findings:
Permanent placements unchanged, but temp billings expand at quicker pace
Availability of staff continues to worsen
Vacancy growth at near two-and-a-half-year low
Placements rates and staff demands:
January saw a minor fall in permanent staff placements, and the rate remained constant and unaffected during February. Whilst 2018 experienced significant growth in permanent placements, the beginning of 2019 hasn't been experiencing the same luck. Some panellists are suggesting this is due to the lack of suited candidates and the air of uncertainty surrounding Brexit. However, temporary billings have been increasing at a faster rate than in January.
The overall staff supply dropped further in February, majorly affected by an already high employment rate and hesitancy to apply to new roles by workers. Despite the decline easing since January, within historical context, it still remains relatively sharp.
Although staff demand continued to rise, the demand was softer in both permanent and temporary staffing, and the rate of vacancy growth was running at a near two-and-a-half-year low. Salaries grew further as employers looked to offer more pay to attract and secure candidates. However, the increase in salaries was the softest seen in seven months, and the inflation for wages fell to a 13-month low.
Regional and sector distinctions:
London and the South of England saw substantial levels of permanent staff placements, compared to the North of England and the Midlands which experienced decreases. London, again, doing well with temporary appointments, alongside the North of England. Still growth was seen in the South of England and the Midlands too, just comparatively less.
Both the public and private sectors saw increased demand for staff, with the private sector recording sharp increases for both temporary and permanent job vacancies. The public sector saw reasonable growth, consecutive to falls in January, in demand for permanent and temporary staff.
There are ten monitored categories for the monthly job reports and, during the month of February, all ten registered growth in permanent staff vacancies. The weakest increase for demand occurring in the Construction sector and the strongest increase in the IT/Computing sector. In terms of temporary staffing, Nursing/Medical/Care ranked top for demand for more staff, and apart from Retail, all other categories saw some level of growth in job vacancies.
Commenting on the latest survey results, Neil Carberry, Recruitment & Employment Confederation chief executive, said:
"The resilience of employers and the British jobs market shines through in today's Report on Jobs. While numbers are clearly weaker than we have seen over the past few years, the survey suggests businesses are ready to create jobs if the investment environment is right. Recruiters are playing a crucial role in helping their clients fill gaps. With permanent vacancies rising in all sectors, the strongest demand is for IT and computing staff.
"As we draw closer to Brexit day, uncertainty and concern has grown, putting the sustainability of positive jobs news at risk. Firms are looking for politicians to find a solution to the current deadlock that gives them the certainty they need to invest and create jobs.
"In a separate survey of REC members this week, nearly half (45%) of respondents said that their biggest leadership challenge in dealing with Brexit was reassuring workers, candidates and staff.
"REC members are looking to the Chancellor to use next week's Spring Statement to inject stability and long-term thinking into our economic debate. A commitment to proper flexibility in the skills levy, an open but controlled approach to immigration after Brexit, and changes to government plans on contractor tax to protect compliant businesses are top of recruiters' agenda."
James Stewart, Vice Chair at KPMG, said:
"Overall the labour market has been incredibly resilient over the last couple of years as employers have opted to hire more permanent and temporary staff rather than invest in long term productivity gains. However in 2019 Brexit uncertainty is having an opposite and chilling effect on the jobs market, with firms reassessing their level of risk.
"With a decision on Brexit now imminent we're seeing companies freeze or slow the pace of new hires, whilst at the same time the number of people looking to enter the jobs market has declined further. Vacancy growth is now back to the levels we saw around two and a half years ago.
"With unemployment at its lowest level since 1975, widespread skills shortages are also cooling the jobs market with the most acute issues to be found in sectors such as IT, engineering, and nursing. This means candidates with the right skills are commanding ever higher premiums and pay growth is now at a 10-year high. This has seen pay outstripping living costs meaning people feel better off.
"Once a political decision is made on Brexit we expect a wave of pent-up investment to be released in parallel with a renewed focus on cost reduction. This should result in another busy time for the jobs market later this year."
Read full article here:
https://www.rec.uk.com/news-and-policy/press-releases/uncertainty-weighs-on-hiring-and-staff-availability-in-february