Posted on 10/04/2019 by Krishna Patel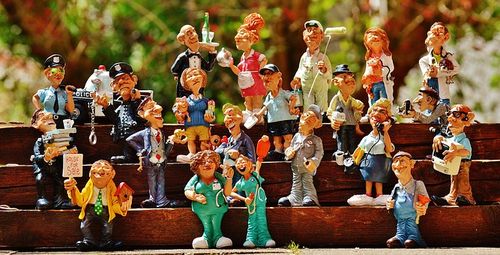 The March REC jobs report unpacked the gradual dips in recruitment that occurred in the first quarter of the year.

Key Findings:
Continued growth in overall demand for staff
Temporary placements experienced expansion but at a slower pace
Permanent placements fall although at a relatively modest rate
Vacancies increase but at a passive rate
Demand for both permanent and temporary workers in the private sector continued to rise strongly in March, albeit at weaker rates than seen in February
Availability of candidates continues to decline
Starting salaries continued to increase
Placements rates and staff demands:
Amongst the increased uncertainty and reports of slowed decision making, recruitment consultancies warned of a further drop in permanent placements. The rate of decline, although still relatively modest, was the most rapid since July 2016. On the other hand, temporary placements experienced expansion but at the second-slowest rate in over two years.
Although there was continued growth in overall demand for staff, the recorded number of vacancies fell ever so slightly during the month of March. Both permanent and short-term vacancies rose at passive rates, in fact they rose at the softest pace since August 2016.
As the availability of both temporary and permanent staff dwindled even further in March, Brexit-related uncertainty, a generally low unemployment rate and reluctance to move roles, are all factors recruiters suggested as reasons for the decline in staff availability. Starting salaries continued to increase at the end of the first quarter, but at relatively slow rates compared with the past two years.
Regional and sector distinctions:
The report showed that the North of England registered a small expansion in permanent assignments, whilst the South of England, London and the Midlands, all experienced a decline. Meanwhile, the South of England was the only region who saw a decline in temporary billings; the Midlands and London saw modest growth, and the North of England saw clear increases. The private sector saw strong growth in demand for both permanent and temporary staff, whilst the public sector didn't register such positive results.
Out of all the monitored sectors, IT & Computing and Engineering recorded the highest demand for permanent staff, with all other sectors experiencing some levels of growth except Retail. Nursing/Medical/Care, again, saw the biggest increase for demand of temporary workers and Hotel & Catering came in second. Executive & Professional and Retail both saw temporary vacancies fall in the latest survey period.
Commenting on the latest survey results, Neil Carberry, Recruitment & Employment Confederation chief executive, said:
"We have a fantastic labour market that has delivered high employment and flexibility for workers because it helps companies meet their needs easily. It's a British success story. But Brexit uncertainty has put the brakes on.
"With business investment rates poor, and little certainty about the path ahead, today's data shows that the time for political game-playing is over – this situation is beginning to affect people's daily lives as permanent staff appointments fell, and the growth of temporary jobs and starting salaries weakened.
"We can make this slowdown a blip. Ending the uncertainty around Brexit will help firms invest and create jobs. Firms across the country need a stable plan that tells them where they will be next year – not next week."
Read full article here:
https://www.rec.uk.com/news-and-policy/press-releases/permanent-staff-appointments-decline-as-brexit-related-uncertainty-intensifies