Posted on 30/05/2019 by Krishna Patel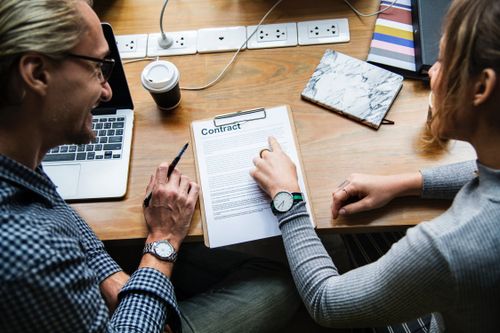 Glassdoor have published a report on the findings of a recent survey, highlighting some of the key issues when recruiting in the UK. There are many factors that need consideration when hiring new talent and when applying for new opportunities. It can get very confusing when deciding what to do… so let's look at some of these issues.
For all those looking to hire new staff:
The benefits for investing in new talent are too many to count, however, choosing to hire someone new is not a light decision; the average cost per hire being £3000. Which is why it is important to pick from the best of the best.
But how do you attract top talent?
75% of hiring decision makers say it's easier to attract top talent when they know about your organisation, confirming to us how important it is to work on your employer brand. Allowing potential candidates to see that you are a great place to work means you already have an advantage over companies they don't know about.
It is also important to take into consideration what candidates look for in job offers. Job seekers are influenced by salary and compensation, location/commute, work-life balance, benefits and career opportunities when accepting a job offer. We presented at a recent Directors Club, hosted by Grant Thornton, at their offices in Milton Keynes. Some of the content focused on the five key variables of any Employer Value Proposition (EVP) – Compensation, Benefits, Career, Work environment, Culture. The report from Glassdoor reinforces the need for your business to have a coherent EVP, that all hiring managers are aware of when interviewing prospective employees.
Our last tip for now is to look out for informed candidates, they are the ones who become the most engaged and productive employees, as well as providing better employee retention.
For all those looking for their next professional adventure:
With the average length of a hiring process reaching up to 27.5 days, the job seeking journey can be a demanding one. However, to get something good, you can't just sit around and hope something happens. Workers who change jobs earn an average pay raise of £2,066 per year, or 5.2%! With the average salary in the UK rising by 3.4% per year, the message for workers is "if you want a larger than average pay rise, find another job".
Sometimes it's not even about the money; you may be seeking that next step in your career or simply looking to find a job you love. Role changes are almost 3x more likely to occur by changing employers rather than being promoted from within. A change of roles and of environments may just be what you need.
So maybe it's time to step outside your comfort zone and look for something new.
Why contact us:
As a specialist recruitment agency, we are committed to help companies find and attract the talent they need for growth and to help individuals find the next step on the ladder to success. We are understanding of your needs, and as Finance and Accountancy specialists we have over forty years of knowledge and experience within the market.
So, for further advice, to register a job or for a confidential chat, simply call us on: 01926 290 290
Glassdoor report link: https://www.glassdoor.co.uk/employers/resources/top-35-facts-for-uk-recruiters/