Posted on 22/05/2019 by Krishna Patel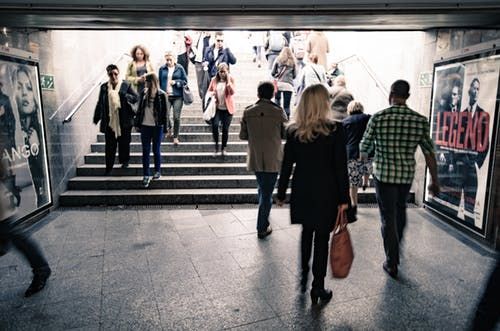 Key findings:
Permanent staff appointments fall slightly, but temp billings rise
Staff vacancies rise at the slowest rate since August 2012
Candidate shortages continue to push up starting pay
Placement rates and staff demand:
Data recorded in April showed a decrease in placements of permanent staff, however that fall has softened significantly since March. Concerns over Brexit have been mentioned by recruitment consultants as a major influence on hiring decisions. On the other hand, demand for short term staff has grown resulting in greater temp billings. Overall vacancies being advertised weaken, hitting the lowest recorded expansion since August 2012, with 'a slower rise in permanent staff demand' being the main driver.
Seeking new roles can be a stressful, and it seems the current workforce are reluctant to find new opportunities and this, coupled with an already low unemployment rate has 'led to a further decline in staff availability.' Having said that, the rate at which, both temporary and permanent, staff supply declined was softer than those in March. With this lack of candidate supply causing 'greater competition', pay has continued to rise. This is for both permanent starting salaries and temporary staff wages.
Regional and sector distinctions:
Out of the four monitored regions, the North of England was the only area to record expansion in permanent placements, with London seeing the most rapid drop in permanent appointments. However, regarding short term billings, both the North and South of England saw noteworthy growth.
The data from April showed sustained moderate demand for public sector workers, in comparison to demand in the private sector. A further look into the numbers showed a fall in permanent staff vacancies in the public sector, but a slight rise for temp workers. The private sector saw increases in demand for both permanent and temporary staff.
Within the industrial sectors that are surveyed, IT & Computing had the highest demand for permanent workers, with Nursing/Medical/Care coming in a close second, and then Engineering in third. Most of the other sectors still saw increases in demand, just slightly muted in comparison; only retail reported a decline. Once again, Nursing/Medical/Care saw 'the quickest increase in temporary staff vacancies', Blue Collar and Hotel & Catering finishing the top tree rankings. Executive/Professional and Retail registered a fall in temporary worker demand.
Neil Carberry, Recruitment & Employment Confederation chief executive, said:

"Today's report shows the continued strength, agility and flexibility of the UK labour market. In uncertain times, employers are turning to temporary work to support their business and offer people opportunity while the long-term economic picture is unclear.
"There are signs that the jobs market is gently weakening for permanent roles, despite ongoing issues of skills and candidate shortages. This too is likely to be associated with uncertainty about the future path of our economy.
"We should be proud of how our jobs market has adapted to challenging circumstances. Resolving Brexit will bring some certainty, but we must also take bold steps to fix the underlying problems suggested by these figures, including reforming the apprenticeship levy to allow training for agency workers so that they can fill shortage roles."
Read the full article:
https://www.rec.uk.com/news-and-policy/press-releases/uncertainty-continues-to-weigh-on-staff-hiring-decisions-in-april