Posted on 16/09/2019 by Fuad Tamjeed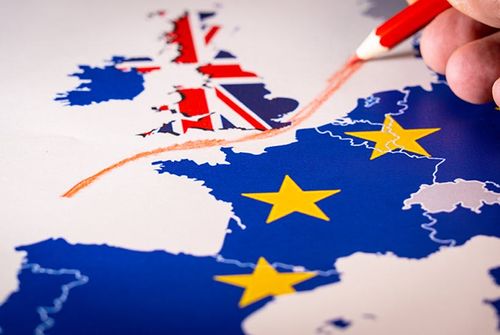 Key Findings:
Starting salaries for permanent workers continued to rise in August
Slowest increase in job vacancies since January 2012
Candidate numbers decreased as many people were reluctant to seek new roles
Market figures from ONS:
The latest market figures from the ONS shows the continued strength of the UK's job market, with the employment rate at a joint record high of 76.1%. The unemployed rate was 3.8%, the lowest since October to December 1974.
Placement Variations:
Self-employment is up year on year by 2.6% (125k) as businesses turn to the flexibility of self-employed people for help.
Demand for temporary staff increased in half of the ten monitored sectors, led by Hotel & Catering and Nursing/Medical/Care.
Starting salaries for permanent workers continued to rise in August amid reports of Greater competition for staff.
However, growth of demand eased for both permanent and temporary staff, with the former expanding at the slowest rate for seven years and the latter at the softest pace for a decade. Recruitment consultancies signalled that the number of people placed into permanent job roles dropped for the sixth month running in August, as many firms delayed hiring decisions due to Brexit-related uncertainty. At the same time, temp billings continued to rise very marginally.
Job Creation and Vacancies:
Overall candidate availability deteriorated at the slowest pace for 32 months in August. An uncertain outlook also weighed on candidate numbers, as many people were reluctant to seek new roles in the current climate. The number of new jobs being created has slowed substantially; just 31,000 over the past quarter, a number so small it is within the statistical margin of error.
While there are still 812,000 jobs available, the total number of vacancies has been falling steadily since January, as employers – particularly small businesses – fret about the economic outlook.
Regional and Sector Variations:
IT & Computing remained at the top of the league table in terms of permanent staff demand during August, followed by Hotel & Catering. Construction and Retail sector vacancies meanwhile contracted again.
The Midlands, North and South of England all saw marked declines in permanent placements. Notably, it was the first reduction seen in the North of England for six months. London bucked the overall trend and saw a slight rise in permanent staff appointments in August. Temp billings growth was relatively muted in the North and South of England, while billings broadly stabilised in the Midlands. In contrast, London recorded a renewed fall, albeit only marginal.
Softer increases in vacancies were seen in the private sector, while public sector staff demand remained lacklustre. Private sector permanent vacancies rose at the softest rate since January 2012, while growth of demand for temp staff eased to a 79-month low. In the public sector, permanent staff vacancies fell again, and temp staff demand rose only modestly.
Conclusion:
With employment rates at an all-time high and candidate confidence deteriorating due to macro-economic and political issues such as Brexit, attracting candidates to your business is becoming evermore so problematic.
The consultants at Addington Ball have worked in recruitment for over 20 years and during that time have experienced similar market conditions. We are well equipped to attract the best candidates for your business and to take your opportunities to the market.
For an initial, confidential chat, please call us on 01926 290290.
Comments made by Neil Carberry, REC Chief Executive:
"Today's figures are a sobering reminder to politicians of all parties that national prosperity relies on businesses creating jobs and growing careers. Britain's record on jobs is world leading. It's a key part of our economic success, with recruiters at the forefront of it. And there are still great opportunities out there for those looking for a new job and a boost in earnings.
"But all this rests on business confidence – the confidence to invest, to hire someone, to try something new – and it's clear that things are getting harder. Permanent placements have now dropped for six months in a row and vacancy growth is slowing. While we continue to benefit from the flexibility of our jobs market as demand for temps holds steady, today's survey emphasises the real-world impacts of the political and economic uncertainty businesses are facing.
"The first priority should be avoiding a damaging no-deal Brexit and giving some stability back to British businesses, so they can drive the prosperity of the whole country."
References:
https://www.rec.uk.com/news-and-policy/press-releases/permanent-staff-appointments-decline-at-quickest-rate-for-over-three-years
https://www.rec.uk.com/news-and-policy/press-releases/rec-response-to-the-ons-labour-market-statistics,-september-2019
https://www.recruiter.co.uk/news/2019/09/employment-figures-odds-hiring-confidence-among-employers?utm_source=Adestra&utm_medium=email&utm_term=.