Posted on 16/12/2019 by Fuad Tamjeed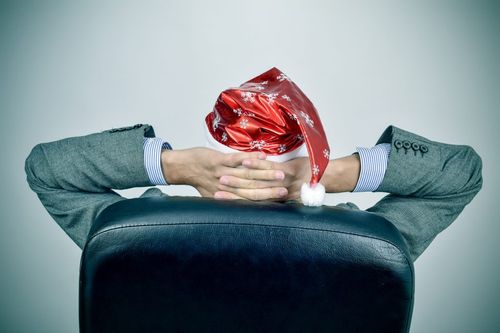 Key Findings:
Temp billings rise for third month running in the Midlands
Softest increase in starting salaries since December 2016 in the country
Slowest increase in vacancies for over a decade
Pay Pressures:
Latest data from the Office for National Statistics showed that employee earnings (including bonuses) increased by 3.6% over the third quarter. This was slightly softer than the 3.7% rise seen in the three months to August, with the rate of growth having now softened over two consecutive periods. Nonetheless, pay pressures remain at their highest for over a decade, this was widely linked to low candidate availability. Softer increases in starting salaries were seen across all English regions bar the North of England
The private sector continued to record a stronger rate of earnings growth compared to the public sector (3.7% versus 3.2%). Notably, the latest increase in public sector pay was the slowest recorded since the three months to April.
Placement Variations:
The Midlands reported the sharpest uptick of temporary billings among the four monitored English regions. Temporary billings rose only slightly in November in the country. Recruiters that saw an increase in temp billings often attributed this to generally firm demand for short-term staff, in some cases due to a reluctance to take on permanent workers.
UK recruitment consultancies registered a sustained drop in permanent placements in November, stretching the current sequence of decline to 9 months, the longest period of contraction seen since the 08/09 global financial crisis. Panel members often blamed the decline on clients' decisions to cancel or postpone hiring due to uncertainty stemming from the general election and Brexit. Of the four monitored English regions, only the Midlands and the South reported a decline in permanent placements, with the South recording a slightly sharper fall.
Job Creation and Vacancies:
November saw an increase in the growth of demand for staff. However, it was the weakest increase in staff demand since the current upturn began in October 2009. At 800,000, the overall number of vacancies was the lowest seen for just over two years (ONS). Notably, the total number of staff vacancies has fallen throughout 2019.
In the private sector, permanent staff demand rose modestly overall, while temp vacancies rose solidly. In contrast, marked declines were seen for both permanent and short-term public sector staff.
Staff Availability:
The rate of decline in availability for permanent workers was the steepest recorded since June and much quicker than the historical trend. The fall reflected the fact that people were more unwilling to seek new roles due to greater political and economic uncertainty.
The number of people available to fill temporary vacancies continued to decline in November. Greater uncertainty around the outlook, fewer EU nationals, and upcoming IR35 changes were all cited as key factors weighing on temp candidate supply.
Special Feature: Flexibility works
Organisations increasingly recognise the need for agile workforce solutions that meet the demand for 24/7. Flexible work remains a significant and steady feature of the UK labour market with recruiters placing over a million people into temporary and contract assignments.
Flexible work is also a popular future career choice. One in three (32%) people would consider flexible work in the future. Notably, three in ten (30%) of those who are currently in full-time permanent work would consider becoming a contractor or freelancer in the future.
People choose flexible work for a wide variety of reasons. The ability to find work quickly (36%), work flexible hours (28%) and earn money quickly (25%) are important drivers as is the opportunity to use this experience to progress. Two in three (68%) who had previously worked as a flexible worker and three in four (77%) who had worked as a temporary agency worker are now in a permanent role.
Comments made by Neil Carberry, REC Chief Executive:
"The uncertainty around the upcoming election and Brexit outcomes are playing havoc with the UK jobs market, as clearly employers and job-seekers are taking a wait and see approach before committing to growth or movement. However, as big business set out their strategies for the coming year, they will need to start making key decisions on hiring and investment, while those seeking new roles will be hoping to get their CV's out in the New Year once the dust has settled."
Comments made by Karl Edge, Midlands Regional Chair at KPMG:
"Today's figures show exactly why this election needs to focus on work. The jobs market is still strong, but uncertainty is taking its toll. Permanent placements have now fallen for nine months in a row and vacancies growth is at its weakest for a decade. Any incoming government must move quickly to boost business confidence and implement policies that will help companies and individuals to make great work happen.
"With that in mind, it was good to hear Sajid Javid say that a Conservative government would review the planned changes to IR35 if they win the general election, alongside similar commitments from Labour and the Liberal Democrats. Everyone should pay the right amount of tax - and that must mean thinking again and stopping 2020 implementation. Contractors and the self-employed are a vital part of the UK's flexible labour market, and current implementation plans risk rewarding those who avoid tax whilst punishing hundreds of thousands of compliant contractors and agencies. It is essential that these tax changes are only brought in when it's clear they can be implemented effectively, with proper regulation of umbrella companies and effective enforcement."
Conclusion
The year 2019 was an extraordinary year for both hirers and their recruitment partners. It meant managing the ongoing uncertainty associated with Brexit, persistent skills and labour shortages, and the impact of the off-payroll (IR35) reforms in the public sector. These challenges are set to continue in 2020 as Brexit developments unfold and the government extends the off-payroll rules into the private sector from 6 April