Posted on 22/07/2020 by Ashley Ball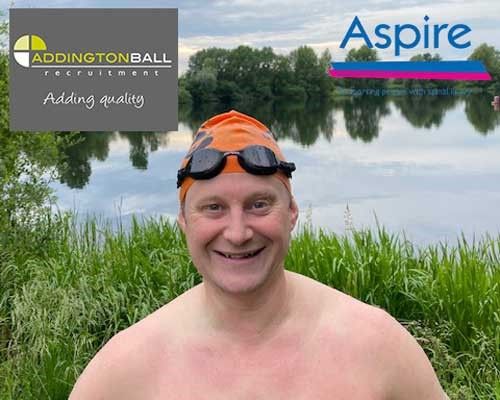 One of our Directors has decided to take on a Channel Swim Challenge to raise funds for the inspirational charity Aspire who support people with spinal injury.
Every 4 hours someone in the UK is paralysed by spinal cord injury. It can happen to anyone at any time and the effects are life changing. Aspire exist because there is currently no cure and they help those affected to live independent and fulfilled lives.
Ash will be part of a team of 5, the "Aspire Kenilworth Koalas", scheduled to swim the Channel from England to France in early September 2020. The swim will be officially invigilated by the Channel Swimming & Piloting Federation.
The challenge – swim approximately 22 miles, although this can vary depending on tides and conditions, avoiding ships, jellyfish, sea sickness & the dreaded cold – yes, one key rule - NO WETSUITS ALLOWED!
As it is for many of us, this year is especially challenging with the current Covid-19 situation. Under normal circumstances Ashley would have attended several training weekends in Dover but these have so far been cancelled. And with swimming pools closed training has been limited to local lakes and rivers wherever possible - it also doesn't help that he lives over a hundred miles away from the nearest beach! The ability to fundraise has also been limited therefore it's becoming even more critical for Aspire to raise the funds they need.
Ashley would welcome sponsorship from individuals and companies to help him reach his target of £2000. Sponsors will be able to track Ashley's progress online on the day and Corporate sponsors can also have their logo on the teamwear (contact Ashley directly for further information).
To support Ashley visit: https://www.justgiving.com/fundraising/ashley-ball-channel-swim-2020
All donations will be greatly received.
We will keep you updated of Ashley's progress and any developments.
Thanks and Stay safe.