Posted on 24/09/2020 by Ashley Ball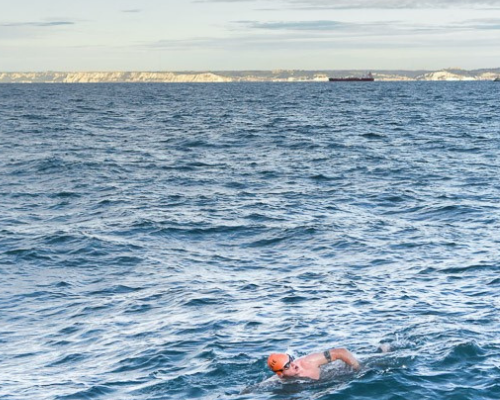 Ash and the rest of the Aspire Kenilworth Koalas Channel Swim team did it - 15 hours exactly.
In summary, Ash said:
"I think it's the toughest thing I've ever done. We had rough conditions. Starting in the dark at 1:22am (I volunteered to go first!) we all completed 3 swims in total. The first swim was brutal; dark, rough, lot's of chop, very difficult, wondering what on earth I'd signed up for. 15 minutes after getting back on the boat I joined the rest of the team in succumbing to the perils of sea-sickness (I've never been sea-sick before in my life!). The second swim was totally different; sunrise, light, slightly better conditions but still with some big rolling waves coming through - felt much better and really enjoyed it, genuinely one of the best hours of my life. The final swim was tough again but at least it was daylight and with the added highlights of seeing several dolphins and a seal!

We had so many messages of support on the day which was truly inspiring. And the donations just kept rolling in - I've now raised £3,500 on my just giving page which I never thought I'd achieve and as a team we're over £14,000 - AMAZING.

Thank you all so much from me, the Kenilworth Koalas and Aspire who would like to thank the generosity of our supporters and who've stressed how we have helped to make a huge and real difference to the work they do in a very difficult year.

So, recovery mode now reflecting on a truly fabulous life experience and achievement ... and contemplating what may be next, a Jersey to France solo swim is being mooted!
Thanks again and stay safe everyone."